The Siren
by
Tiffany Reisz
on October 18th 2011
Buy on Amazon
Goodreads
Genres:
Dark
,
Erotica
Series:
The Original Sinners #1
Pages:
432
Notorious Nora Sutherlin is famous for her delicious works of erotica, each one more popular with readers than the last. But her latest manuscript is different—more serious, more personal—and she's sure it'll be her breakout book... if it ever sees the light of day.

Zachary Easton holds Nora's fate in his well-manicured hands. The demanding British editor agrees to handle the book on one condition: he wants complete control. Nora must rewrite the entire novel to his exacting standards—in six weeks—or it's no deal.

Nora's grueling writing sessions with Zach are draining... and shockingly arousing. And a dangerous former lover has her wondering which is more torturous—staying away from him... or returning to his bed?

Nora thought she knew everything about being pushed to your limits. But in a world where passion is pain, nothing is ever that simple.(
After a early morning chat with Kristi, I realized it has been a while since I read a dark book! I went back and looked at my GR list and realized its been 7 MONTHS! The Tied Man was my last and that explains it all! If you have read that, you get me. If you haven't read it, you should, but make sure you are ready for a heavy, HEAVY story. Anyway, back to The Siren.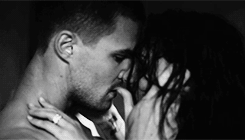 4.5 stars. Holy mother of all intense books. This book was CRAZY. I mean Søren is CRAZY and Nora is CRAZY! Lol! I had no clue what would come from page to page and I clung to that so freaking hard. I read so much and can usually always guess what's ahead. This book of sin, had me thinking, wtf is going on here people. Mind you most of my friends warned me this book is slow, prepare yourself etc. I say to myslef, if this is boring holy hell what is to come in the rest of this series! So, yeah I recommend this book and I can't wait to get book 2. Brilliant writing by the way. I was convinced Nora, Wes, Søren and Zachary were somewhere in NY right now. I was right there with them.
PS- this is not a romance novel. Only read it if you are ok without the heart and flowers, cause honey Søren will only be handing out collars
Related Posts